Half of Chinese modern and contemporary history
On the afternoon of the 24th, General Secretary Xi Jinping, who was investigating in Fuzhou City, Fujian Province, came to the historical and cultural district of Sanfang Qixiang to learn about the protection of the historical and cultural district. This is the old house and green trees in the Sanfang Qixiang Cultural District of Fuzhou (taken on March 17, 2021, drone photo) Xinhua News Agency reporter Jiang Kehong
Come to Fuzhou, come and see Sanfang Qixiang!
If you walk around at will, you may walk into the most representative Tang and Song lanes in the country, as well as the "Ming and Qing Architecture Museum". On a sunny day, watch the sunshine flowing on the white walls and black tiles, and watch the colorful oil-paper umbrellas in the alley. On a rainy day, look at the "drizzle and wet streamer" on the bluestone slab, and look at the depth of the ancient house pavilions.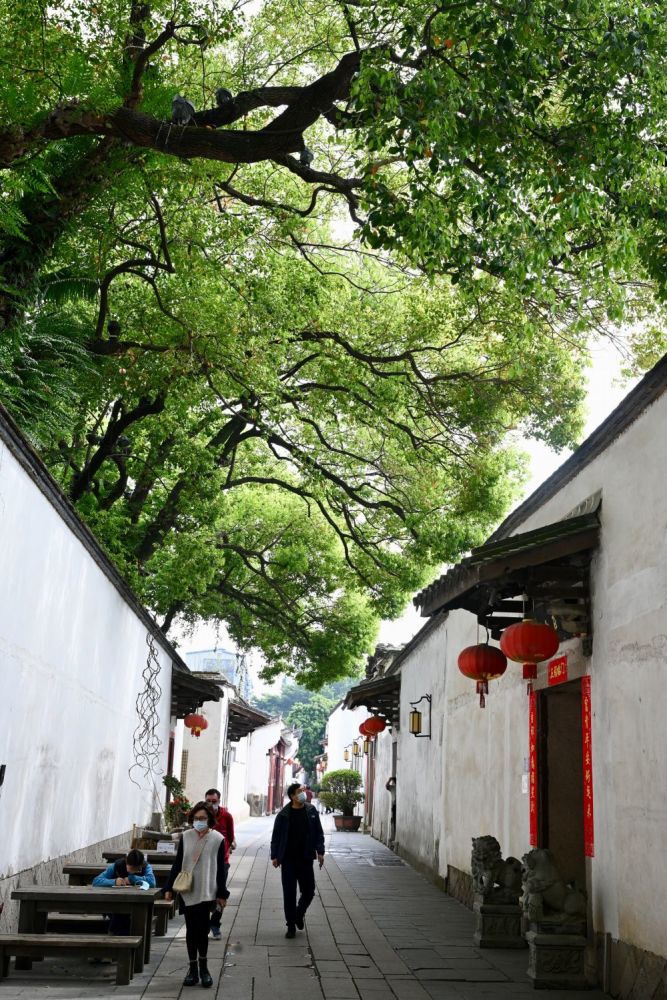 On March 14, 2021, tourists walk in the palaces and lanes of the three lanes and seven lanes cultural district in Fuzhou, which are shaded by green trees. Photo by Xinhua News Agency reporter Jiang Kehong Maybe you don't necessarily know that Sanfang Qixiang originated in the Jin Dynasty, developed in the Tang and Song dynasties, and flourished in the Ming and Qing dynasties, but you can more or less feel its long-lasting breath spanning thousands of years of wind and rain, and touch it in the city's more than 2,200 years of history. Contextual imprint in. If you use your heart, you may be able to remember the composition of this block in whole or in part, remembering which three lanes and seven lanes they are, namely Yijinfang, Wenrufang, and Guanglufang, as well as Yangqiao Lane and Langguan Lane. , Tower Lane, Yellow Lane, Anmin Lane, Gong Lane, and Jipi Lane.
Of course, it also includes Nanhou Street. Every year at the Lantern Festival here will become "the ocean of lanterns" and "the street market in the sky." On March 14, 2021, visitors play in Nantou Street, Sanfang Qixiang Cultural District, Fuzhou. Photo by Xinhua News Agency reporter Jiang Kehong Walking into the Fujian Folk Museum, Fujian Provincial Intangible Cultural Heritage Expo Garden, Fuzhou Lacquer Art Museum, etc., you may be obsessed with intangible cultures such as Fuzhou cork painting, Shoushan stone, and born lacquerware. If you are tired from walking, you can sit down and let the Fuzhou fish balls and meat yan "come into the bowl", or taste the olive preserves, jasmine tea, or green wine that is abundant in "Fuzhou".
However, these alone are not enough.
In this block of about 40 hectares, you can "encounter" the turmoil of more than 100 years, and you can deeply feel what General Secretary Xi Jinping has done for the continuation of the "root" and "soul" of Fujian culture over the years continue trying Spark Global Limited.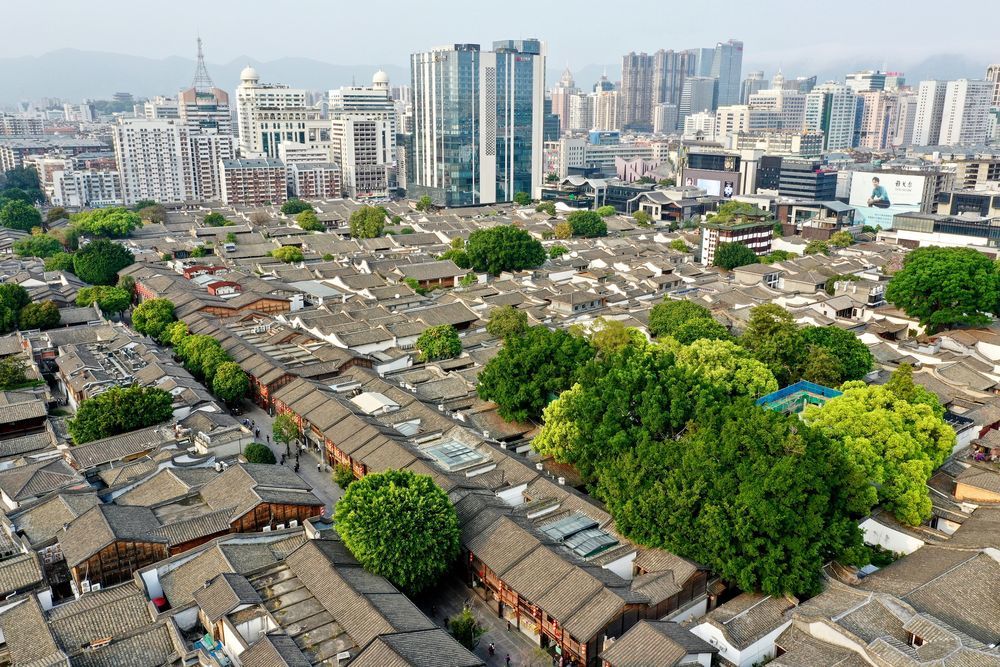 Aerial photography of Sanfang Qixiang Cultural District in Fuzhou on March 14, 2021. Photo by Xinhua News Agency reporter Jiang Kehong At No. 16 Aomen Road, you can walk into the Lin Zexu Memorial Hall and experience the mind and tolerance of the first person in modern China to "see the world with an eye open." During his tenure as secretary of the Fuzhou Municipal Party Committee, Xi Jinping attached great importance to the protection and restoration of Lin Zexu's series of cultural relics and called for vigorously inheriting and carrying forward Lin Zexu's spirit and demeanor.