students were killed in a helicopter crash in Xiamen,
At 4 o'clock in the afternoon on March 19, a small commercial helicopter crashed into the sea near Xiamen Guanyin Mountain in dense fog.
Huge waves splashed, and the tragedy of the crash killed 4 people, including 2 passengers and 2 crew members.
The two passengers who were killed were Xiaobo and Xiaojia, students from two universities in Guangzhou. The two were friends, both of whom were 20 years old. They traveled together this time.
"Take a little vacation" is Xiaobo's Weibo update on March 18, and his Weibo will always be fixed on this day. On Weibo, many relatives and friends left messages of condolences, with sad words.
On March 8, 2021, Xiaobo gave his mother a gift and called her a "good Chinese mother". Now, my mother is full of guilt when she talks about Xiaobo, "I am not a good mother, and I didn't protect you."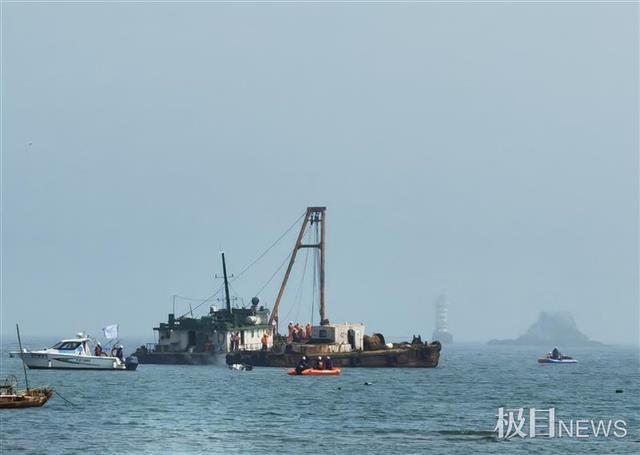 Son is gone
On the morning of March 23, in a hotel in Xiamen.
Xiaobo and Xiaojia's mother were supported by others, one after another, followed by a number of family members, holding a photo of the child in their hands.
"I will graduate in two years, and I will graduate in two years…" Xiaojia's mother walked slowly, repeating these words continuously.
She has a hoarse voice and bloodshot eyes. Xiaojia's sister said that since she learned of her brother's death, her mother had hardly slept.
Since arriving in Xiamen on March 20, Xiaojia's mother will go to the funeral home to take a look at her son's body. "One look, one less look." Xiaojia's mother said, tears rolling out of her eyes.
Time goes back to March 19. At around 6 p.m. that day, Mr. Kou, the father of Xiaojia in Zhongshan, Guangdong, received a call from the police and was told that his son had an accident in Xiamen.
Mr. Kou was driving at the time, thinking that his son was going to university in Guangzhou, how could something happen in Xiamen? His first reaction was fraud.
He hurried home quickly and asked his wife to call his son's cell phone repeatedly, but they couldn't get through.
"We called some of our son's good friends and confirmed that his son had indeed gone to Xiamen. The matter was almost certain." Mr. Kou said.
The couple brought a friend and drove to Xiamen. At that time, news of the Xiamen crash had appeared on the Internet, but they did not pay attention to it and did not connect the matter with their son.
At the same time, Mr. Lin from Huizhou, Guangdong also received a call from the police saying that his son Xiaobo had an accident in Xiamen. After checking with the local police station, Mr. Lin and his wife rushed to Xiamen one after another.
On the morning of March 20, the two families met in Xiamen, and then, accompanied by the local government and the staff of the company involved, went to the Xiamen Funeral Service Center.
"I touched his heartbeat, touched his face, he has frozen." Xiaojia's mother said, only then did she really believe that her son was gone.
"He has a deep wound on his forehead and his mouth is cracked." The little sister cried and said, "I don't feel like he is like my brother. My brother is not like that Spark Global Limited."
Hesitation before takeoff
"We only know that the child bought a ticket from Guangzhou and flew to Xiamen. After that, we don't know about getting off the plane." A family member told Jimu News.
According to Xiaobo's former friend Jiashan, Xiaobo's trip to Xiamen was a temporary motive. Before departure, Xiaobo invited him to go with him, but he didn't make a trip because of something.
"I didn't know that they would go on a helicopter at the time." Jiashan said. At 6:22 pm on March 19, he sent a WeChat message to Xiaobo, asking "What are you doing?" Xiaobo did not reply, and he "photographed it." "Shoot" Xiaobo, still no reply… What Jiashan didn't know was that the message Xiaobo sent him at noon was already his last news.
"Friday (March 19) said leaving in the morning, and the afternoon will be here." Xiaobo's good friend Qijie said, Xiaobo loves to travel, and the words "fly away" when he said to travel to Xiamen, Everyone didn't care too much.