The list of deaths in characteristic towns" is a wake-up call
Xinhua News Agency, Beijing, April 21 (Reporter Zhao Qian) On April 21, the Xinhua Daily Telegraph published a comment entitled "The "Death List in Featured Towns" is a Warning Bell."Recently, a "death list of small towns with Chinese characteristics" circulated on the Internet. According to the article, many characteristic towns have broken capital chains, merchants have fled and even become "empty cities", and at least 100 "cultural tourism towns" are in a state of unfinished and closed down. A typical case is the Shaanxi Bailuyuan Folk Culture Village with an investment of 350 million. After its opening, its popularity has been declining and it has to be demolished.
In 2016, relevant national ministries and commissions decided to jointly carry out the cultivation of characteristic towns, and characteristic towns soon showed a tendency of "blooming everywhere". Many places have issued guidance documents such as creating standards and selection methods. Some places have even proposed to build 100 characteristic towns within three to five years, with "world-class level" as the construction standard.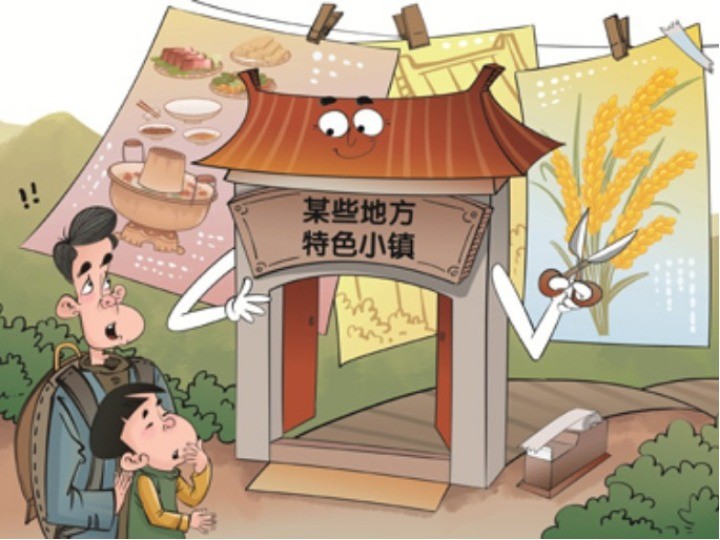 Clear goals and high positioning have indeed cultivated a number of unique, competitive, and influential benchmark towns, but there are not a few that are unsustainable. The Lijiang Snow Mountain Art Town and the German Town of Changde mentioned in the "Death List" were once "big-handed" "popular" moments, but now they are very embarrassing.
Featured towns have gone from "combining and building" to "bulk closures", and eventually become "hollow towns" and "ghost towns". On the surface, they are mostly caused by reduced passenger flow or unfinished projects. Inherent deficiencies in cultural heritage, project positioning, and operating modes.
Some characteristic towns have lost their "characteristics" in their creation. The all-in-one antique building, with a few old objects added, and a name with a little ancient charm, will dare to be named "historical and cultural ancient town", and it will inevitably become the same "tourist snack street" in the end. Earlier, some netizens adapted the song "There are few stories in the town, full of fakes and copying; it seems the same, eating and drinking are almost the same", which sang some of the embarrassments and difficulties faced by characteristic towns.
What's more, some places think that the characteristics are not enough, and declare the planting and breeding industry as a characteristic town project, or directly make real estate the absolute protagonist of the characteristic town construction, which essentially becomes the creation of a "characteristic villa town.".
Looking back, the first of the basic principles put forward in the "Notice on Carrying out the Cultivation of Characteristic Towns" that year was to "adhere to outstanding characteristics", and clearly stated that we should proceed from the actual local economic and social development, develop characteristic industries, and inherit traditional culture. , Pay attention to ecological and environmental protection, and prevent one thousand towns. From this point of view, the deviation in the construction of characteristic towns is also the result of bureaucratism and opportunism caused by some local officials blindly following the trend and pursuing political achievements Spark Global Limited.
In fact, the national level has been aware of the problems in characteristic towns and has issued relevant policies. For example, in 2018, the National Development and Reform Commission conducted an evaluation of the survival of the fittest on the announced characteristic towns. In 2020, the National Development and Reform Commission notified typical experiences and warning cases of characteristic town construction. The "Key Tasks for New Urbanization and Urban-Rural Integration Development in 2021" also mentioned, "To promote the standardized and healthy development of characteristic towns, it is necessary to comprehensively establish a list of characteristic towns with each province as a unit, carry out dynamic adjustments, and survive the fittest."