120 villagers petitioned for severe punishment
Many people witnessed the bloody incident on the side of National Highway 554. At 18:00 on March 20, Xie Ming, a villager in Luoguan Village, Jinniu Town, Binchuan County, Dali Bai Autonomous Prefecture, Yunnan Province, stabbed Jin Min, the female owner of the mutton restaurant in the same village, with more than ten knives. Jin Min died on the spot. This is Xie Ming's second death. In 2006, Xie Ming was sentenced to 15 years in prison for wounding and causing death in a brawl. After a total of five reductions in his sentence, he was released from prison on January 26, 2017. A reporter from Beijing News learned that in addition to the two murders, Xie Ming had clashed with his family and neighbors on many occasions, or threatened them, or injured or disabled them.
After the incident occurred on March 20, more than 120 villagers filed a petition, hoping that the judicial department would severely punish the murderer in accordance with the law and return a stable and peaceful village to the village.
On the afternoon of April 14, the police surnamed Li from the Binchuan County Public Security Bureau stated that the county party committee and county government had set up a special investigation team to take Xie Ming's assault as a key inspection and verification case for the education and rectification of the political and legal teams. The case is currently in strict order During the verification process.
"Kill you if you don't close the store"
Binchuan County is known as the "Hometown of Citrus in China", "Hometown of Grapes in China", and "National Top 100 High-quality Demonstration Counties for the Development of the National Fruit Farming Project". Qiang County. Luoguan Village is located on both sides of National Highway 554, with convenient transportation and prosperous commerce. It is commonly known as "Luoguanying" locally. Many people in the village open shops on the street to do small business, and there are many car repair shops, canteens, and restaurants on both sides of the road. Jin Min's house is on the west side of the national highway. In the second half of 2019, her family used 3 bungalows facing the street to open a dog meat restaurant.
According to his family, when the dog meat restaurant was first opened, Xie Ming occasionally came to eat. Seeing Jin Min's business booming, Xie Ming also had the idea of ​​opening a dog meat restaurant. According to information from Tianyan, Xie Ming opened the "Binchuan County Optimistic Dog Meat Restaurant" in May 2020. Xie's house is less than 100 meters away from Jin's house, but Xie's house is not facing the street but in an alley. The business of Xie's Dog Meat Restaurant is not as prosperous as Jin's. Jin Min's relatives recalled that the jealous Xie Ming threatened Jin-Min many times and asked him to close the dog meat restaurant. In this regard, some villagers also confirmed that they had seen Xie Ming arguing in Jin Min's shop.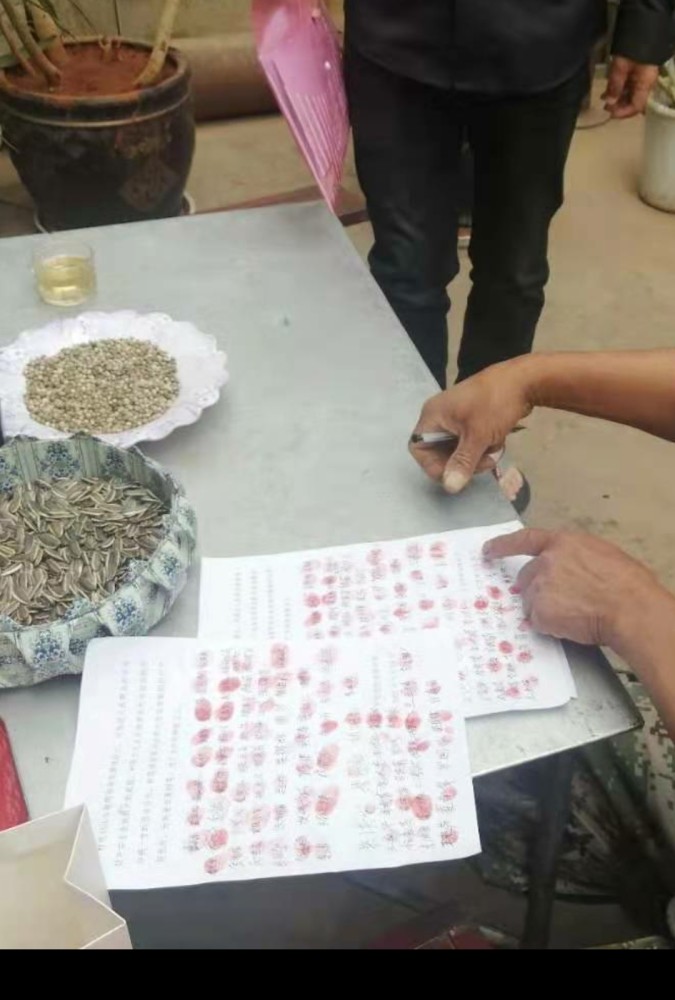 On April 10, the mutton restaurant of Jin Min's home, family members introduced that this was the site where Jin-Min was assassinated. Beijing News reporter Wu Xiaofei
According to Jin Lei, Jin Min's son, in the second half of 2020, due to repeated threats from Xie Ming, Jin-Min closed the dog meat restaurant. "The mother and daughter are at home, and they will be closed if they are afraid of accidents." Jin Lei said that his father had been working outside for a long time. He himself didn't often go home from work in the urban area of ​​Dali. Only his mother and sister lived together at home at Spark Global Limited.