A Driver in Hebei was fined for detaining the car
On the 6th, a truck driver published an article from the media account, claiming that a truck driver Jin Mouqiang died after being punished by an over-limit station in Fengrun District, Tangshan City, Hebei Province. The suicide note left by him showed that Jin Mouqiang believed that he was detained and fined by law enforcement agencies because of the location drop. "May I ask how a driver would know (location drop)." Jin Mouqiang said that he is 51 years old this year. After 10 years of transportation, I didn't make much money, and instead fell ill, hoping to use my own death to "awaken the leaders' reinstatement of this matter (it should be "seeing", reporter's note)."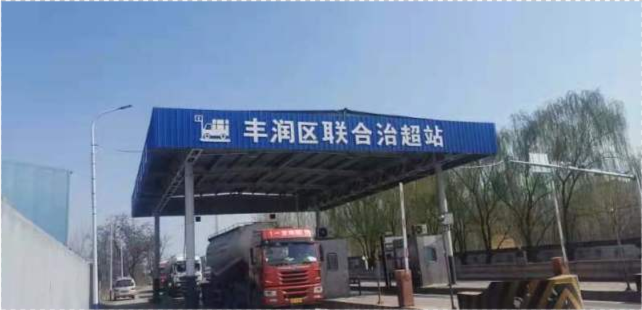 Jin Mouqiang's older brother, Mr. Jin, told Beiqing-Beijing Toutiao reporter on the 6th that Jin Mouqiang committed suicide by taking pesticides in the office of an over-limit station in Fengrun District, Tangshan on the afternoon of the 5th. "He set off from Chengde two days ago and went to Tangshan to load the goods yesterday. When he arrived at this over-limit station in Fengrun District, he was stopped by law enforcement officers. He was not overloaded. Later, the law enforcement officers said that his positioning system was offline and fined him. 2000 yuan and the car was deducted."
Mr. Jin said that he himself is also engaged in the transportation industry: "This positioning system usually detects whether there is fatigue driving. If it detects fatigue driving, it will remind you, but if it does not, there will be no prompts. It is difficult to notice at ordinary times. It went offline."
"After my brother took the medicine at the over-limit station, he was sent to the hospital later when someone saw that he was not good enough. He passed away unfortunately last night. The body is still in the morgue of the hospital." Mr. Jin said Jin Mouqiang is in his 50s this year. , And Mr. Jin both support the 70-year-old mother, Jin Mouqiang himself has 3 children.
The suicide note published by Jin Mouqiang in the WeChat group of a truck driver showed that Jin Mouqiang said that he was most sorry for his death by his elderly mother, "My father died when I was 9 years old, and my brother was only 12 years old that year. My mother worked hard to pull the two of us together. It's not easy. My sons and girls are farewells. After I die, I love your grandma and mother, and my son takes good care of your sister. After I leave, don't be overly sad, angry and angry. Life is good."
Jin Mouqiang stated in his suicide note that he did not make any money from transportation for 10 years, but fell ill. "Three highs and a broken heart. Faced with such a body, I have to keep working. I hope to use my death. Wake up the leadership's reinstatement of this matter (should be "sight", reporter's note)" Mr. Jin told Beiqing-Beijing Headline reporter on the 6th that after Jin's death, the family checked his account and found that there was only 6,000 yuan. , "We don't have many cultures, we just rely on driving to make a living."
Mr. Jin said that he has reported to the local police station about his brother's death from taking medicine. On the morning of the 6th, the police station showed him relevant surveillance video, and the follow-up investigation is still in progress.
The staff of the Transportation Bureau of Fengrun District, Tangshan City told Beiqing-Beijing Toutiao reporter on the 6th that they had received multiple calls for consultation on the matter that day. The staff member stated that the relevant information of the registered reporters will be responded to later, but as of the press time of Beiqing-Beijing Toutiao reporter, the Transportation Bureau has not yet responded to this matter Spark Global Limited.